Soft Costs are Real Costs
Every energy source has soft costs, some more than others. That doesn't make them unfair.
Here's a fun party game next time you are hanging out with distributed generation folks. Ask why rooftop PV costs so much more than grid scale solar. Then watch how long it takes to hear the words "soft costs." I bet it will come in under 30 seconds.
Every leader in distributed solar says soft costs are the ankle chains on their sales growth. The Solar Energy Industries Association defines soft costs as "the cost of installation labor, the cost of all relevant permits, and all overhead costs including the marketing, sales and administrative costs associated with the system." Well sure. If all they had to do was buy the panels – the same panels used in grid solar farms – they wouldn't be at a cost disadvantage. But if all I had to do was buy eggs and flour, I could run the finest and cheapest bakery in the Bay Area.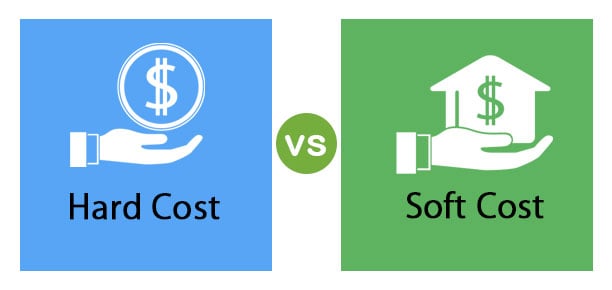 Soft costs are indeed a serious challenge for behind the meter solar, but not an unfair one if those costs are justified. Distributed PV installers are particularly rankled by permitting, inspection and grid connection costs.
Permitting and inspection, however, raise the cost of every home improvement project, from kitchen renovations to foundation repairs. The requirements are there because they help protect homeowners – and future buyers of those homes – from shoddy or dangerous work. I'm sure that some of the distributed PV regulations are excessive, but I'm also sure that some shoddy and dangerous installations still get done. The question is whether reducing or streamlining government oversight would lower installation cost more than it would raise losses caused by poor quality workmanship.
Grid connection charges cover the cost of the utility distribution company for both the physical infrastructure to safely accommodate solar behind the meter wherever the customer is and the ongoing administrative costs of the billing. PV installers complain that the utilities are slow and inefficient in setting up grid connections, which is surely true in many cases. But even if they were fast and efficient there would still be some grid connection costs. How much lower would they be? I haven't seen a credible study, but I hope commenters will offer one.
Interestingly, at the same time industry leaders call for less red tape on installing their product, they call for more red tape on new home construction, i.e., mandates to install rooftop solar regardless of the location or design of the house, and regardless of the preferences of the owner. That reduces those pesky "customer acquisition" costs alright, just as it would for sellers of oats if we were all required to have oatmeal for breakfast every day.
Distributed solar advocates point to the much lower cost of residential rooftop PV in other countries, particularly Germany, as documented in this 2014 study. The study makes clear that it is not easy to attribute the difference to exact causes, but it suggests two of the largest drivers are labor costs and customer acquisition.
Still, what really chafes my, uh, behind the meter views is the idea that soft costs are unique to distributed solar. Any developer of grid scale wind or solar will tell you otherwise. Environmental Impact Reports, local zoning and regulation, lawsuits over viewsheds and impacts on property values, etc. As with distributed solar, a lot of these soft costs are sunk long before there is any assurance of a sale.
Next consider the soft costs of connecting those large renewable facilities to the grid. The maze of government entities that have to sign off on any new transmission line, and the exponentially more complex maze if the line crosses state borders. In fact, rooftop PV advocates often make their case against grid-scale renewables by pointing out how long it takes to build transmission for them. Yep, those are some pretty serious soft costs.
Add in the interconnection hassles a developer faces dealing with the transmission and distribution utilities and it's clear soft costs are a big problem for grid renewables as well. Are they as large per MWh delivered as for rooftop solar? No. Just as with construction, there are economies of scale in soft costs.
And then there's nuclear power. The same party game works with nuclear advocates. Except they don't call them soft costs, but rather burdensome regulation. As in, "The reason that that multi-billion dollar plant in South Carolina was abandoned before completion – and that new one in Georgia will be a $30 billion boondoggle – is burdensome government regulation, not that we still don't know how to build a cost-competitive nuclear power plant."
The nuke backers then quickly pivot to talking about how safe the technology is, and quoting the impressive data on how few deaths per MWh are attributable to nuclear power compared to fossil energy. True, but isn't there some connection between all that burdensome safety regulation and the impressive safety record? Just a coincidence?
And would now be a good time to bring up the Price-Anderson Act, the federal government regulation passed in 1957 to partially shield the infant nuclear power industry from liability for catastrophic failures. That not-too-burdensome government regulation is still in effect today, as are practices that shield some nuclear plant operators from decommissioning costs.
So here are the takeaways (as we in the MBA education biz say):
All the technologies we need to get to zero carbon have soft costs. Just like with hard costs, we need to reduce them through efficiencies and innovation. But soft costs are real costs.
Government regulation is neither necessarily too onerous, nor necessarily too lax. Done appropriately, it attempts to strike a balance between the costs it imposes and the benefits it generates. So, showing that regulation increases a product's cost doesn't make the case that the real cost of the product is lower. You have to demonstrate that reducing regulation would create more savings than costs for society.
Educating and acquiring customers is part of selling anything, and a bigger part of selling anything in small, distributed units. Sure, these costs can always be reduced if the government forces customers to buy a product, but that authority should be used sparingly, because the government is not likely to really know what customers want. Governments tend toward one-size-fits-all product choices, which both ignore preference heterogeneity and stifle innovation.
Don't attend parties with Severin. The games he suggests just annoy the guests.
I still tweet mostly energy news/research/blogs @BorensteinS .
Keep up with Energy Institute blogs, research, and events on Twitter @energyathaas
Suggested citation: Borenstein, Severin. "Soft Costs are Real Costs" Energy Institute Blog, UC Berkeley, September 27, 2021, https://energyathaas.wordpress.com/2021/09/27/soft-costs-are-real-costs/
Severin Borenstein is Professor of the Graduate School in the Economic Analysis and Policy Group at the Haas School of Business and Faculty Director of the Energy Institute at Haas. He received his A.B. from U.C. Berkeley and Ph.D. in Economics from M.I.T. His research focuses on the economics of renewable energy, economic policies for reducing greenhouse gases, and alternative models of retail electricity pricing. Borenstein is also a research associate of the National Bureau of Economic Research in Cambridge, MA. He served on the Board of Governors of the California Power Exchange from 1997 to 2003. During 1999-2000, he was a member of the California Attorney General's Gasoline Price Task Force. In 2012-13, he served on the Emissions Market Assessment Committee, which advised the California Air Resources Board on the operation of California's Cap and Trade market for greenhouse gases. In 2014, he was appointed to the California Energy Commission's Petroleum Market Advisory Committee, which he chaired from 2015 until the Committee was dissolved in 2017. From 2015-2020, he served on the Advisory Council of the Bay Area Air Quality Management District. Since 2019, he has been a member of the Governing Board of the California Independent System Operator.